Aashutosh Koirala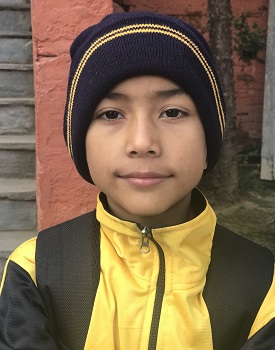 Aayush Koirala
Sneha Koirala
Nirita Tamang
Dikshya Basnet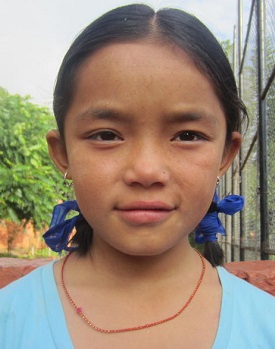 Monika Gurung
Rashmi Kandel
Suman Banjara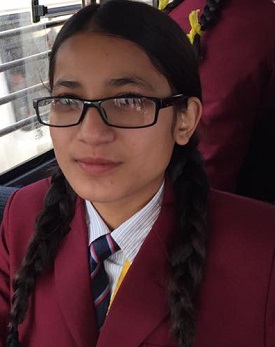 Simana Pandey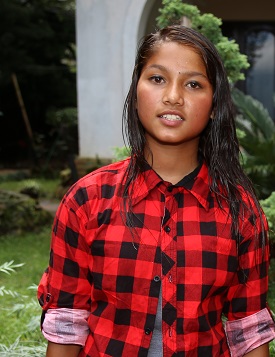 Babita Pyakurel
Nirmala B.K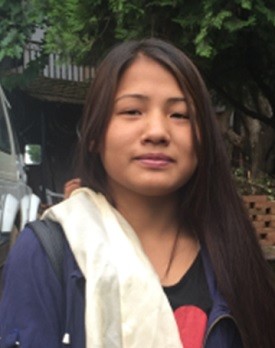 Dilu Gharti Magar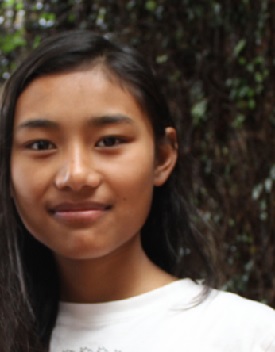 Chhoki Sherpa
Ramesh B.K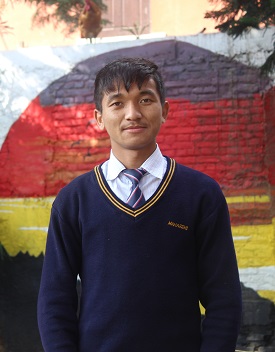 Ram Bahadur Gurung
Resham B.K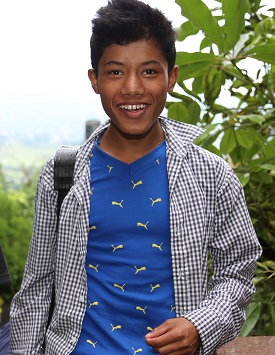 Sagar Pandey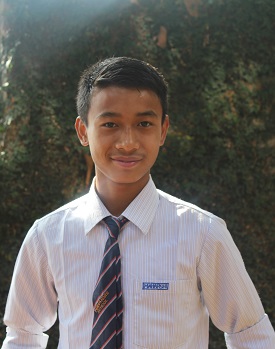 Ram Prashad Ghale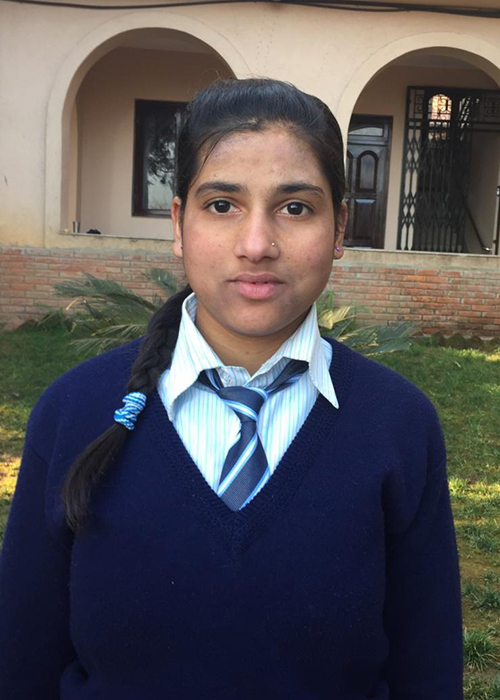 Durag Bhatta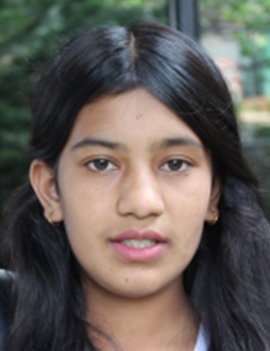 Dipa K.C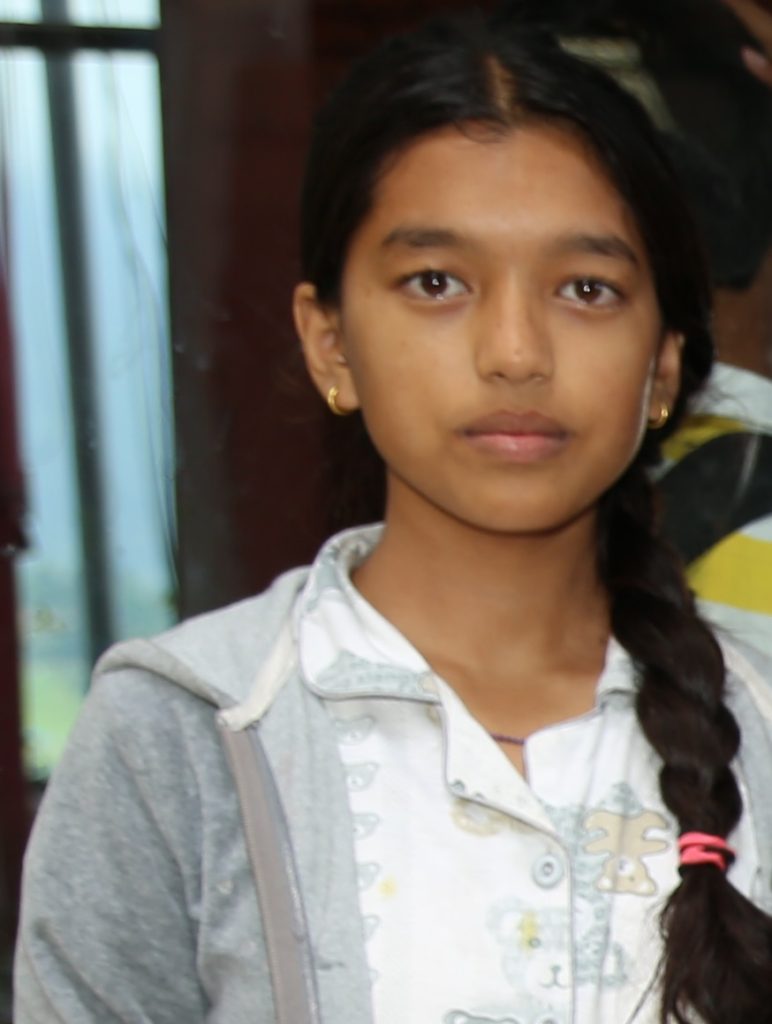 Anusha Rijal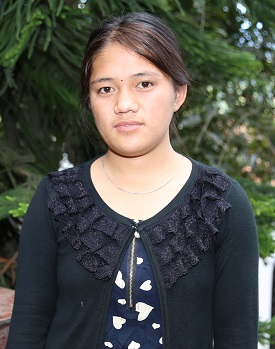 Sharmila Gurung
Aayush Rijal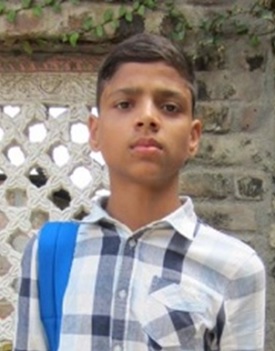 Sudip Poudel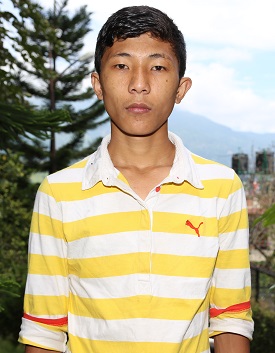 Bibas Ghale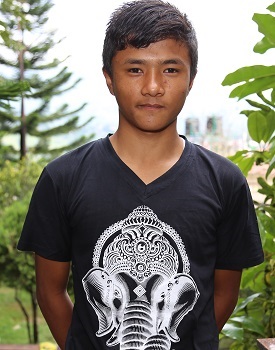 Ratan Gurung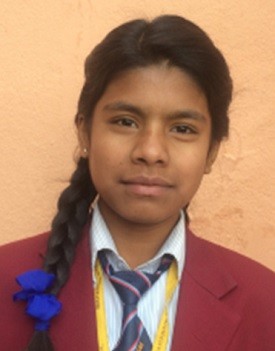 Sita Rijal
Melina Gurung
Kriti Adhikari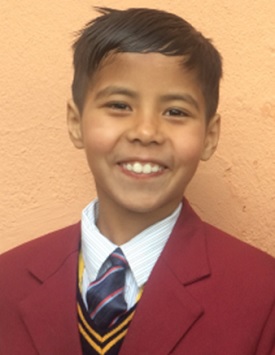 Surakshya Karki
Pratima Singh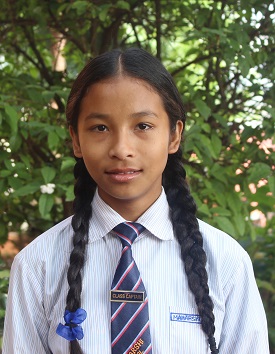 Dipika Bhujel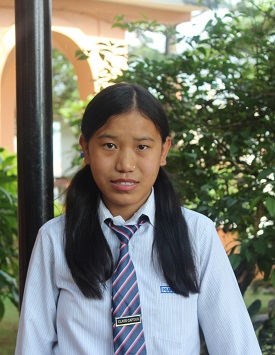 Bina Gurung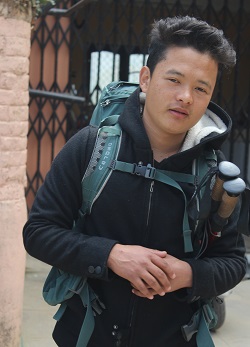 Ash Bahadur Gurung
Aashutosh Koirala

From: Kathmandu
Birth Date: March 3, 2011
Grade: 1

Aayush Koirala

From: Kathmandu
Birth Date:October 18, 2008
Grade: 4

Sneha Koirala

From: Kathmandu
Birth Date: February 6, 2006
Grade: 7

Dikshya Basnet

From: Palpa
Birth Date: November 2, 2008
Grade: 5

Monika Gurung

From: Gorkha
Birth Date: July 21, 2006
Grade: 4

Rashmi Kandel

From: Palpa

Birth Date: August 25, 2006

Grade: 6

Her father, Jagadish Kandel, died on 26th March, 2013. He was suffering from HIV aids. After that Rashmi's mother, Laxmi, had to rear two kids; Rashmi and her younger brother Milan. They have no any property except a small house made up of mud and wood in their village and have no source of earning. After that, Rashmi's mother also left her and went away. Rashmi and her younger brother went to the street to beg. One of our Board members (Treasurer) Mrs. Kalpana Acharya got know about Rashmi and her family and referred her to get admitted to NECO Home. Rashmi's brother is staying in another shelter.

Chhoki Sherpa

From: Dholakha

Birth Date: January 23, 2002

Grade: 10

Pemba Choki Sherpa, one of the brilliant children in NECO Home, is from Lamatar V.D.C., Dolakha, which is a remote area of Nepal. She is 15. At present, she is studying in Grade 10.

She sometimes in her leisure choreographs dance to her youngster and friends. Likewise, she helps the children in their studies, to comb their hair and put on their clothes, and so on.

She wants to be a successful nurse and a dance teacher.

Ramesh B.K

From: Dhading

Birth Date: December 3, 2003

Grade: 6

"I am Ramesh B.K. I am 14 years old and now studying in Grade 3. I came to NECO in 2012. It's very nice place here. I love playing soccer with my friends, Reading books in our Unity Room and doing group activities. Various kinds of pets like dog, cat, rabbit and fish are kept here which is very nice. I do some of the works by myself like wash my plate after eating food, clean my room, keep my body clean and manage my belongings. Aunties help me to take shower and wash my clothes. And teachers help me complete my homework and encourage me to perform well in school and home. When my friends start fighting, I immediately call the teachers to stop them. I miss my mom and sometimes cry too because she's in God's home and I can never meet her. But my teacher says that she is watching me from there and I can make her happy by my good deeds. I have so many people who love me and take care of me in NECO. I love NECO family. Thank you."

Ram Bahadur Gurung

From: Gorkha

Birth Date: July 9, 1999,br/>Grade: 9

"I am Ram Bahadur Gurung. I am living in NECO as a member since 2012. I am studying in grade 5. After my father died in an accident, my mother left me and my elder brother and married to the next guy. After that, she never came back...not even to see how we were living...Later, I was admitted to NECO but my brother still lives in village, does some works, earns little and still managing to study. He is 9th grade student now. Few weeks ago, I had gone to my village on my school holidays. I couldn't believe on my eyes that the Earthquake had caused massive destruction there. My village "Barpak- Gorkha" is the place which was the epicenter of The Earthquake of 25th April 2015. My brother was fine but we lost our small house made up of mud and woods. I felt very bad that my brother was living in a small hut which was built by the local Government for the earthquake victims. Before I returned back from there, I told my brother not to worry and give strength to him to fight with the situation. God will show us the way and help me and my brother finish our studies then after, we will live together, work and earn for living. Life will be wonderful !!! I am 5th grade student now, but all of my classmates are junior than me as I started schooling very late. I am 15 years old now, feel myself as a youth 🙂 My mustache is clearly visible. I have sound health and strong body. I feel like I can do everything by my own. But I need to focus on my studies for now and be a good and sincere member of NECO. I am very much thankful to NECO for converting a helpless child to a youth with knowledge and self-confidence. All children along with me should feel lucky that NECO didn't let us suffer in our childhood, It caught our hands, fulfilling our every necessities, teaching various knowledge and virtues and leading us to a wonderful future. Thank you."

Resham B.K

From: Dhading

Birth Date: March 25, 2003

Grade: 5

Resham is the younger son in his family. His mother, Shanti Maya, died on 2011 due to long term sickness. His father, Mr. Buddhiman Kami, was an iron worker. He used to own a small hut where he made household tools for gardening, digging, grass cutting etc. This work pays very little. One can hardly buy one meal if they work a whole day. Because of that kind of desperate situation Resham's brothers left home. After being old and sick his father also died. Last month we got to know about Resham who was no longer attending his school, staying in his father's hut without food or appropriate clothing. There was nobody to take responsibility of Resham. Thus we gave shelter to him for some days in NECO and later after the board's decision and the paper works were completed, Resham was formally admitted in NECO Home.

Melina Gurung

From: Gorkha

Birth Date: January 19, 2007

Grade: 5

Melina is from upper village of Gorkha, Kerauja. She was brought to NECO at the age of four. She is healthy and most energetic child among all junior girls. She loves dancing and playing with friends. Melina never seems sad or angry. She keeps smiling and makes others happy by cracking jokes and mimicry as well. Melina is studying in grade 4.

Ash Bahadur Gurung

From: Gorkha

Birth Date: November 30, 1996

Grade: 11

Ash is the oldest member of NECO. He has been with us for 9 amazing years and we are very thankful for him. Ash has the role of the oldest brother and he is very caring towards his younger siblings. He enjoys exercising and playing the guitar.